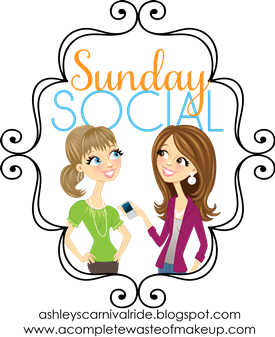 1. What is the best Valentine's Day you've ever had?
This will sound totally cheesy, but it was last year. That was B and I's first Valentine's together and he did SO good. He got me lots of goodies, took me shopping, to eat etc. but what stuck out to my was my flowers and teddy bear that got delivered at work. That's unusual for me. But my teddy bear was a WHITE bear. Symbolic that I would one day be a "White". Just a lot of thought went into it and I appreciate it!
2. What is the worst Valentine's Day you've ever had?
I can't think of a bad one really. I mean sure, it sucked a few times being alone on V-day, but that's okay. I was alive and well and had my family! :)
3. What did you do for Valentine's this year?
I had some crock pot ribs going during the day, so after work I came home and prepared the sides and set the table. B and I ate and then watched Moonshiners and Swamp People. LOL
OH and this year's flowers had the "white" roses and my teddy bear had a chocolate ribbon around it's neck, symbolic of the wedding colors! :)
4. What is your best Valentine's idea if you're single?
Either go out with some girlfriends or gather together in someone's house and have a ice cream/chick flick night!
5. What is your favorite Valentine's candy?
Chocolate. Any kind, any shape, and lots of it! :)
6. Favorite Valentine's memory from your childhood?
Mama and daddy would usually have some type of Valentine's goodies waiting on me! It was always nice and fun! :)