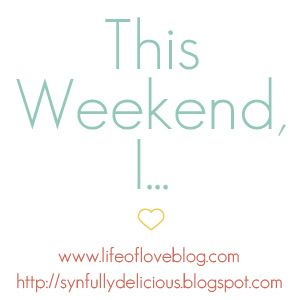 WAS BUSY!
But I have to admit, it was one of the best weekends I've had in awhile. Don't get me wrong, I love to hang out at home and enjoy a low-key weekend like anyone else. But there's a side of me that enjoys the adventure of being on the go! And this weekend was definitely screaming GO!
Thursday night, Brian and I packed our bags and got ready for the weekend ahead! We were headed back to Oxford, MS. I was on the edge of my seat with excitement. In case you don't know this about me, I went to Ole Miss back a few years ago. And I haven't gotten the chance to get back to Oxford since I moved back home. When Brian mentioned the trip to me, I was immediately excited to go back to my old stomping grounds.
Friday rolled around and we both left work an hour early to give us time to get on the road and settled before it was too late.
As soon as we were in Oxford city limits, I was pumped!
We made a few runs around town, and then headed to Old Venice to eat dinner! Unfortunately, the service was horrible but the food was still just as delicious as I remember. And let's be honest, I was REALLY excited about the food this weekend. (Paying for it now..)
After dinner, the three of us hung out and had a really great time! I loved spending time with those two brothers. There is such a contagious laugh that comes from hearing them get to laugh with each other. I called this weekend "White Weekend" :)
After a long, VERY fun Friday night, we went to bed and slept in a tad on Saturday morning. We had lots of work ahead of us, but before we could get started on that, Brian and I jumped on Ben in the bed and woke him up in style! Luckily, he didn't wake up swinging a fist or anything! HA!
After a great breakfast at IHOP, we spent the better half of the day moving Ben's things from one apartment to another in Oxford. I really, really, really realized just how much I miss that town and the feel of the place. Oxford gets in your blood.
After all the moving and settling Ben in, we showered and headed to Tupelo for Brian's promised Red Lobster birthday dinner. Ben and Lindsey joined us there! :)
I love getting to go and do things with this man. And I feel blessed to know every weekend of my life is our opportunities for more love and laughter than we've ever known.
****
In other news, I'm currently the
Blogger of the Month
for June on the
Mississippi Women Bloggers
network. In case you missed
my post about this
, feel free to catch up. We are still trying to get our feet wet, but so far the response has been fantastic and we are very excited to have all the lovely MS women we can find!
Sign up is free
! Come and join in! And don't forget to visit me on there today and read what I've got to say about myself!